Located on the municipal land of Courchevel, La Tania is a human-sized resort that's labelled Green Resort. It is the opportunity to spend a great family vacation in a preserved environment for a unique experience!
At 1,400 m in altitude, La Tania offers an incredible panorama of the Vanoise park, visible from the slope of Dou des Lanches or the summit of Creux Noirs. A virgin nature in which the resort fits in perfectly thanks to the work of the famous architect, Jacques Labro, who designed it. Adorned with wood, the chalets, hotels and residences immerse vacationers into the unique charm of the savoyard architecture, with all the amenities at your disposal in the resort.
AN IDEAL STAY FOR CHILDREN
Excellent family resort, La Tania is entirely pedestrian friendly. A comfort which promises peaceful holidays where children can have fun in complete safety in the village.
More than serene movements, the resort also offers a plethora of activities to introduce kids to the pleasures of skiing and snow. Supervised by esf instructors, children from 3 to 5 are welcomed in the Piou-Piou club where they discover the sensations of skiing for the first time and learn to be autonomous with a kind team.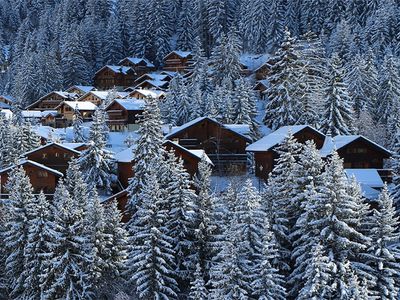 For older kids, from 6 to 12, you can book privileged lessons for a friendly moment, in a small group of maximum 7 students. The esf instructor can thus give their full attention to each student and make them progress while taking into account their individual strengths and weaknesses. The half-a-day lesson is a teaching moment which reveals to be a great source of amusement and friendships.
Teenagers also have great opportunities since La Tania offers group or private lessons in skiing, snowboarding, freeskiing and even competition training courses! You only have to choose the option that suits them best
LESSONS HAPPEN IN A KIND AND RELAXED ATMOSPHERE
With
esf
, adults are sure to make the most of their holidays just as much as their children! Beginners or not, our instructors can adapt to any level and promise a memorable ski trip to La Tania.
Group lessons make it possible to discover or improve on your skiing techniques and offer unique athletic moments in a friendly atmosphere. In a group of 5 to 10 people, the instructor can share their expertise with each person and create a stimulating group dynamic, for thrilling shared memories.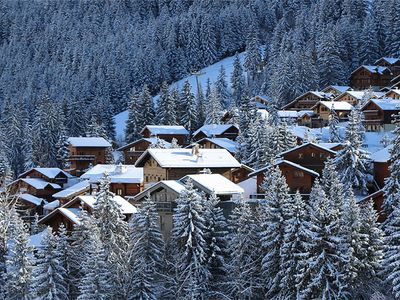 If the prospect of a private lesson seems more reassuring for you, it is also possible to book an
esf
instructor for tailored lessons. This is an efficient way to benefit from a privileged moment while focusing your efforts on your weaknesses.
Regarding desires of large spaces, esf proposes supervised off-piste or ski tour outings through private lessons. This will be a sensational discovery in a preserved nature that reveals itself landscape after landscape. Happening in total safety thanks to our experienced instructors, this outing promises an uncommon moment for unforgettable holidays.


In a preserved natural environment, La Tania offers the ideal area to turn your ski trip into an exceptional experience. With the esf expertise and varied options, the whole family enjoys this disorienting trip!