DISCOVERY THROUGH FUN WITH ESF 3 VALLEES
The
esf
instructors take great pleasure in sharing their love of the mountain and skiing to people of all ages and through methods adapted to anyone. Our services guarantee a certified and experienced team which accompanies children and teenagers through varied options.
THE CLUB PIOU PIOU FROM 3 TO 6 YEARS OLD
With several kids' gardens spread all over the 3 vallées domain, champions in the making discover the joys of snow and skiing with a secured and fun space. As the "Adventures of Piou Piou" and its characters go by, children gain confidence and learn the first basis of alpine skiing. In a benevolent and friendly atmosphere, they enjoy an ideal ski trip of which the knowledge will be validated through an encouraging and festive medal ceremony.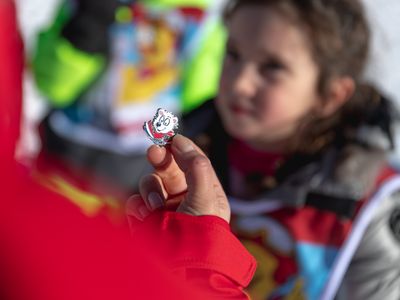 FROM 6 TO 12: A DIVERSIFIED OFFER
For young beginners or those who would feel more comfortable in a professional setting, esf private lessons allow them to quickly improve thanks to a privileged relationship with the instructor. A bond of trust which allows each individual to discover the 3 Vallées area in complete safety and to be introduced to or improve in skiing, snowboarding, or even in freestyle skiing for the most adventurous!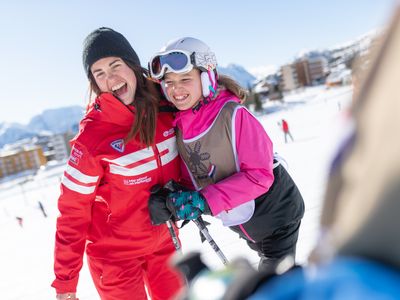 As for group lessons, they allow children to grasp this ski trip with a friendly and positive atmosphere. Favourable to new friendships, this option is the occasion for a true team adventure. With proportionate groups, the instructor remains available to accompany each child and create a group dynamic much more stimulating!
Each stage is an opportunity to validate what has been learned and to award the corresponding flake or star to the children. A ceremony that closes a family stay in the best way, and encourages your child for the next season!
ALWAYS MORE SENSATIONS FOR TEENAGERS FROM 13 TO 18
There again, private lessons, just like group lessons, are adapted to the level of each teen in order to guarantee a real pleasure during this mountain trip. On skis or a snowboard, esf instructors provide their expertise to benefit children so they can improve and show exemplary behaviour on the slopes.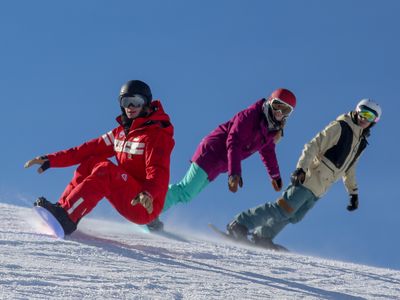 The Team Rider and Freestyle training courses offered by esf 3 vallées introduce teenagers to the elementary rules of safety when it comes to off-piste skiing but also acrobatic figures. With specialised instructors, they discover exceptional landscapes, as well as the pleasure of freestyle training with a professional.


As for the most competitive teens, the competition training courses of esf allow them to compete in extraordinary conditions such as on slopes used regularly for national or international competitions. Whether to discover a new discipline or to improve their time, each teen will reach their goals in a happy mood!


With varied options and a constant expertise,
esf
3 vallées takes to heart to accompany children from an early age with a serious and benevolent teaching that adapts to all their desires!
Also discover the
adult lessons
for every level!
Discover the other activities offered by esf Les 3 Vallées