WELCOME TO ESF COURCHEVEL 1650
The resort of Courchevel 1650 Moriond immerse vacationers in the utmost convivial atmosphere with many services for the whole family and an exceptional setting. Located on a balcony of the South-West side, "Sunny Moriond" promises unrivalled conditions for all skiers!

Through Courchevel 1650 Moriond, vacationers access the largest ski area in the world, the 3 valleys. An extraordinary site, ideal for a stay where first glides and sensational discoveries are combined for the greatest pleasure of all. A stay in Courchevel Moriond offers all the amenities necessary for a successful holiday: supermarkets, traditional restaurant, bakery and pastry shop, souvenir shop, equipment hire, varied accommodations, etc. A lively resort that will meet everyone's expectations in a friendly atmosphere!
A familial and benevolent resort
With 139 instructors and varied services, esf Courchevel Moriond adapts to all ages and levels to allow each and everyone to make the most of their ski trip!

From the age of 3, the resort's Piou Piou club allows the youngest children to discover the joys of snow sports with a specialised team that encourages and reassures each child in a positive way. For half or full days, children can take advantage of a safe and fun kindergarten to discover the snow with "The Adventures of Piou Piou" and its many characters. With the possibility of supervised meals, this complete offer will be the occasion of enchanting memories for all children.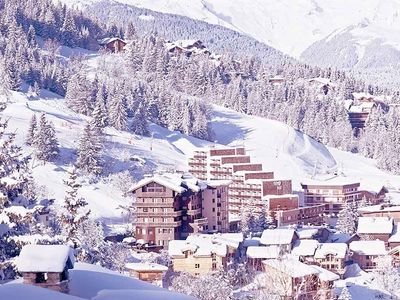 Teenagers, from 12 to 18 years old, are not to be outdone with the courses offered by our instructors. Team Rider offers unforgettable sensations with disciplines such as boardercross or skiercross, freeride, or freestyle. With esf's expertise, parents can enjoy their days in complete serenity. Beyond the sporting aspect, all the necessary safety rules are taught to your children in order to offer them an optimal and responsible experience.

For budding challengers, the esf competition course offers teenagers the opportunity to take part in the same events as the world cup with sustained speed training on the descent of the "Rochers". A most stimulating environment that also offers them the possibility of qualifying for several junior national competitions.

With group lessons, private lessons and training courses in skiing or snowboarding, children always find the perfect option adapted to their age with esf Courchevel 1650!
AN EXCEPTIONAL SETTING TO DISCOVER NEW SENSATIONS
Dynamic resort, Courchevel Moriond 1650 is thus the perfect place to turn your ski trip into a moment of incredible discoveries. The esf instructors accompany all your desires and adapt to your level with kindness. There, the choice of offers is varied and includes group lessons, private lessons as well as extraordinary adventures such as an introduction to off-piste skiing.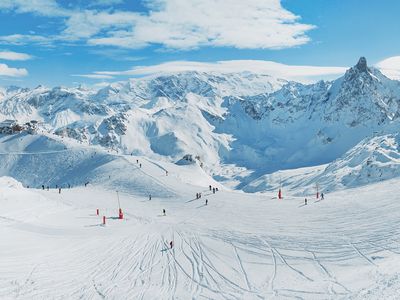 Vacationers can also plan a ski tour outing with our instructors. Far from ski lifts and with the right gear, this outing is at least 2-hour-and-30-minute long and allows you to explore the untouched landscapes of this outstanding area. A unique experience that is accessible to every adult and that is completely safe thanks to our professional and experienced instructors.

esf Courchevel 1650 Moriond offers many activities within the lively resort, for unforgettable memories that'll thrill both kids and grown-ups!