AN IDEAL FAMILY STAY WITH THE ESF CHILDCARE CENTRE
While it is not always easy to plan a ski trip with young children, esf 3 Vallées allows you to enjoy the world's largest skiing area with a variety of offers for the youngest.
A CERTIFIED TEAM AT THE SERVICE OF THE YOUNGEST
The
esf
daycare teams are certified for childcare and guarantee a benevolent and adapted supervisory work of your children. From 18 months to 12 years old, your children will benefit from the exceptional mountain setting to create new experiences and build new friendships with their holiday companions. Firmly positive, our teams of childcare workers and qualified instructors are keen to offer to children a stay rich in emotions and learning experiences through varied activities organised according to their age. With a sincere and responsible commitment, our teams remain attentive to each specific need that you or your child could have. They do their utmost to ensure that everyone enjoys joyful and enriching memories at the end of their stay.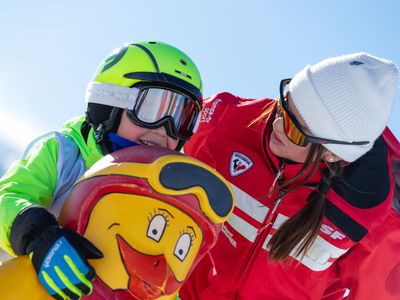 DAYCARE FROM 18 MONTHS TO 3 YEARS OLD
In a space designed for young children, our teams offer many fun and creative activities to their wakening in a positive and stimulating dynamic. The daycare service offered by
esf
3 vallées is also the occasion for the youngest to discover the joys of snow during supervised outdoor activities in a secured area. From making snowmen to the initiation to first skiing sensations on skis or on a sledge, kids make the most of their winter holidays to grasp a whole new environment in a happy mood.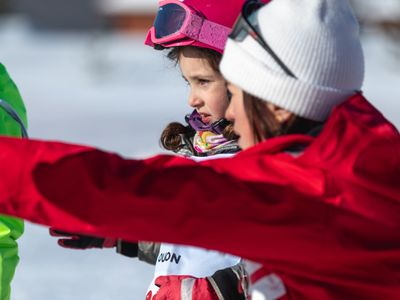 THE BABY CLUB FROM 4 TO 12 YEARS OLD
From 4 years old, the Baby Club takes over from the daycare and adapts to their ages with new activities and a flexible schedule. If your child is enrolled in a ski lesson during the care period, our teams will take them to the lesson meeting point and will pick them up afterwards so you can plan your day in total serenity. No need to keep track of the time or to run for your children,
esf
3 vallées takes care of everything and offers a rich programme for your children. Between outdoor and indoor activities, they enjoy a communal experience for unforgettable moments.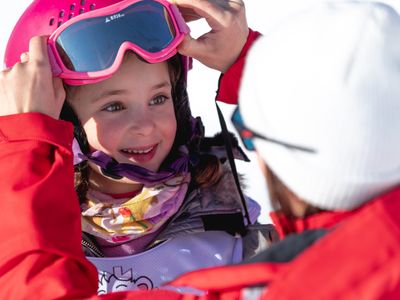 To meet the needs of each family member, our daycare options allow you to also book a meal, it does not matter if your child is staying the whole day or just half a day. The meal served is adapted to your child and introduces them to the local gastronomy with regional dishes. You can thus go discover this unique area with the guarantee that each family member enjoys an outstanding experience during your stay!
Discover the other activities offered by esf 3 Vallées