With an international reputation, the resort of Courchevel 1850 offers excellence to vacationers from around the world. A varied relief for unique sensations will delight everyone!

Integral part of the 3 Vallées, the world's biggest skiing area, the resort of Courchevel 1850 represents a true background, with an optimal snow cover during winter and exceptional infrastructures all over the area. Residences, restaurants, wellness areas, shops, night clubs, and many other services which guarantee an unprecedented mountain trip.
A tailored teaching
Going on a ski holiday with young children is the opportunity to introduce them to the joys of the mountain with the discovery of snow but also their first skiing sensations. The instructors of esf Courchevel accompany small kids thanks to many infrastructures designed for their well-being.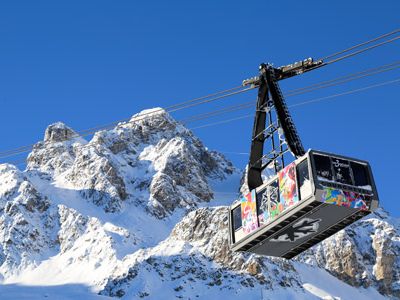 The daycare in the children's village welcomes kids from 18 months to 4 years old in a recreational and safe area of 3 hectares which favours their wakening around varied activities. For a day or half a day, with or without meal, the options can be booked depending on the need of each child and allow parents to enjoy an outdoor day with the guarantee that the whole family is having a good time.
For children under 3, esf Courchevel 1850 also offers BB Ski lessons for a safe first skiing experience with specialised instructors. For two hours, children benefit from a real private lesson in a reassuring and benevolent environment.


For older children and teenagers, the resort of Courchevel 1850 becomes a playground where each finds the option that suits them best with notably the Top 6 Ski Fun and Top 6 Freeski to discover freeride and freestyle skiing, private lessons or group lessons, as well as competition training courses.
Unrivalled setting for sensational activities
With the same concern for excellence,
esf
Courchevel 1850 allows you to experience sensations unique to adults. Exceptional skiing or snowboarding activities and tailor-made support for a memorable stay guaranteed!
Among the many options available, off-piste skiing provides vacationers with a moment rich in emotion as they discover breathtaking unspoiled landscapes; esf Montagne Academy proposes 6 offers to discover the mountains in complete safety with the expertise of our instructors.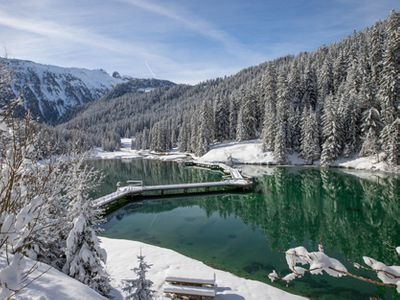 Thanks to the
esf
instructors, the mountain reveals itself during the session to enjoy a slide with incomparable pleasures and create a special memory of this winter holiday.
The resort of Courchevel 1850 also allows you to enjoy the joys of heliskiing. With a programme established with the esf instructor, the helicopter allows you to explore some of the most famous sites such as the Aosta Valley, the fabulous Swiss summits, or Sestrières. An exceptional day that ends with a meal in a mountain hostel for a complete and most extraordinary experience!


More generally, esf Courchevel 1850 accompanies all vacationers with kindness and good humour. It is possible to book a private instructor for half a day, a day, or a full week to guarantee an optimal improvement and the discovery of the resort's most beautiful slopes. A personalised offer and a dedicated instructor who can adapt to anyone. Entirely to the service of skiers, our instructors can meet them at the hotel and accompany them in all of their desires for an ideal ski trip.


With an exceptional setting along with a professional and dedicated team, esf Courchevel 1850 offers activities for the whole family and all desires. Tailor your holidays however you want them for unforgettable memories!